Introduction
Professional with 25 years experience in the financial accounting and entrepreneurial spirit formalized the October 29, 2004, creating JMB Auditores y Consultores SA de C. V in order to provide solutions, to provide specialized services to meet with promptness and dedication, quality, technique and development of all our customers.
It is an abundant range of experiences, including international companies from North America, South America and Europe.
Our Performance
Our performance as professionals from the field has come from different companies, such as commercial, commercial, industrial, agricultural, livestock, coffee, sugar cane producers, transporters, producing hydrated alcohol and anhydrous alcohol, companies engaged in the services of professionals of different areas and economic areas that do, such as medical professionals, professionals in engineering, architecture, professional management services and systems programming, education professionals, schools, universities.
---
Visión

Providing professional services in all areas of administrative, financial, accounting and audit highly qualified with a sincere commitment and actual delivery to our customers, with a technical and professional capacity with an internal control, sufficient and appropriate efforts to maintain high satisfaction in our customers, a good development in business and companies that hire us and likewise taking professional development and success to our customers to our staff and our shareholders.
Mission

Being leaders in quality, techniques, service, attention to our customers and to achieve a high degree of satisfaction in all areas that we hired him to do that is for the administrative, financial, accounting and audit this nationally, regional, Latin American and worldwide with an ambitious project to achieve world-class companies.
---
---
---
---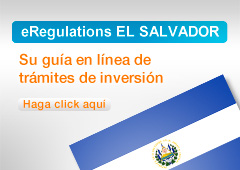 El Salvador
Transfer Pricing